Unusual Egypt-World of Folklore
Mission Statement
Please note that this initiative is temporarily closed. Last updated April 2023.
>> ِAbout Us
We are a group of young entrepreneurs, who believe that Egypt has much more to charm the world more than what it is known.

- We aim to promoting the unutilized tourist resources and activities to make the benefits back to Egypt and the Egyptian tourism industry

>> Our Vision
To be a pioneer company as an oriental activities provider company within 10 years.

>> Our Slogan
Egypt like never seen before.

>> Mission
- Providing a unique atmosphere about the Egyptian culture, activities and the unusual places through our website, social media and packages.

- Being a supporter & supplier for the tourism companies as an oriental activities provider.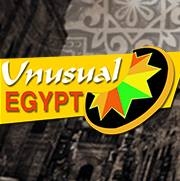 Related Past Events: