Mission Statement
Please note that this initiative has closed.
Noon Creative Enterprise gives a voice to the silent, tones the voice of the loud, and uses the magic of imagination and creativity to stretch the limitations of minds and unleash the marvels of self expression.
Company Overview
Noon Creative Enterprise is a Limited Liability Company registered since June 2011, but has a history of activities prior to the formal establishment of the company. The company is a merger of the experiences of its founders: Nada Sabet, with a background in performing arts, and Sally Sami with a background in human rights advocacy and activism. The idea was born when the two decided that the performing arts, a communal creative process can provide the tool for the active participation of rights holders to develop the necessary skills and capacity to advocate for their rights. And thus a communal creative process is set in place to allow for the expression of self creatively.
Description
Noon Creative Enterprise seeks to work with professionals within the performing arts industry, civil society, youth and children and corporations through:
1) hosting a platform and space to support, promote, and showcase the work of professionals within the performing arts industry.
2) Introducing performing arts and other creative tools to civil society, youth and children for educational, capacity and skills development.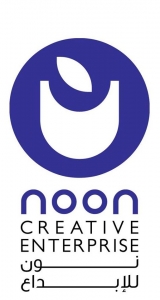 Related Past Events: