Mission Statement
Nūn is founded on the belief that health springs from a holistic view of life. While we can help with acute problems, our center's primary goal is to help visitors achieve balance in their daily lives, taking into account their emotional, mental, physical, and environmental needs. Within the walls of a beautiful villa in Zamalek, practitioners work to understand each visitor's unique situation, and help them find ways to center themselves amid the challenges of modern life.

By inviting practitioners to Egypt from around the world, we are pleased to offer services in nutrition, homeopathy, chi kung, body work, energy work, and yoga. We offer run workshops as well as private consultations, and we work individually with each visitor to ensure that the perfect balance is achieved between these different styles of treatment.

We are a community center as well as a space for individual growth. Nūn is a place to gather for morning yoga classes, evening cooking workshops, or an afternoon tea. It is a place to meet a trusted practitioner during one's daily errands. It is a place to breathe deeply, and a place to be among friends. Most of all, we hope you will feel, as we do, that it is your center.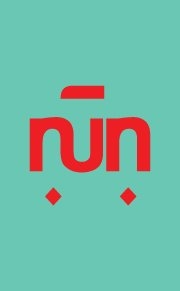 Related Past Events: