Mission Statement
Please note that this initiative has closed.
The expression GZ is a short form for gangs but the movement aims to human welfare so we gave it this name to avoid the pattern that it is the name given to the youth who gathers on streets corners, from the name, we identify the society that we are targeting and the vision of exerting the energies that those youth carry.
The Goals:
1 Enrich the cultural domain.
2 Find an independent Tribune or forum for young people.
3 Connect youth with their community issues.
4 Develop young people's skills and promote their self-confidence to display their art and culture.
5 To find free area for young people to exchange ideas and to promote relations between them.
6 Raise the proportion of public participation and the development of the relationship between the youth and civil Community organization.
7 The development of Independent arts and its Tools.
The vision:
After long discussions that included a group of youth believing in the change, we decided to find a cultural center under strategic goals aiming to enhance the cultural movement and especially the independent arts. GZ CORNER was an idea of a place where the youth can employ their energy with an organized sense that fulfill goals and ambitions of the youth which are in an independent tribune in which the youth express their point of view and it supports the different independent arts, and also be a meeting point for exchanging the social and cultural experiences that may be fruitful and become a useful and active product for the society.
Also, youth's need of a space of democracy and knowledge from which they get general knowledge about social issues. We had to include the idea of connecting with social civilian organizations and different campaigns to get to know the projects that they are running and participate in it as possible with thoughts and with work, in different working shapes, lecturing workshops and seminars in which the democratic free dialogue prevails which allows the increase of experience and experiments for the youth movement.
GZ vision is the development of arts by creating an artistic gathering to ensure participation among all cultivated and artists, in addition to promoting self-confidence that complement the cultural circle-proliferation and development of provided arts.
Thus GZ's vision lies in a cultural center represents the link between the youth and community issues, youth and civil society, and among young people, young people and their artistic aspirations, technical assistance and development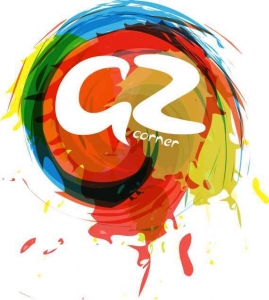 Related Past Events: