Effat Nagy and Saad al-Khadem Museum
Mission Statement
The couple, Mrs. Effat Nagy and her husband Saad al-Khadem were married in 1945. Mrs. Nagy developed a burning passion for art when her husband, a pioneer of folk art and culture in Egypt, sought her help in his researches. Her drawings and paintings display her fascination with legends and fairy-tales popular in the Egyptian society.
Al-Khadem died in September 1987 and his devoted wife died in October 1994.
The 520-metre museum, which is a landmark in the Cairo's district of Zaytoun, exhibits 198 works of art and pottery. The exhibits also include the couple's private library, the titles of which include 15 doctoral theses and 26 studies for master's. In a bid to enhance its role in increasing cultural awareness in society the museum's officials organise seminars and soirées.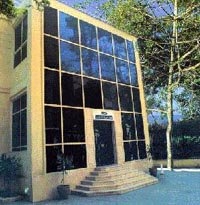 Related Past Events: