Center for Planning and Architectural Studies (CPAS)
Mission Statement
The Center of Planning and Architectural Studies (CPAS) established in 1980, Registered as Expertise House Of Engineering Consultant no.19 from The Engineering Sydicate - Arab Republic of Egypt , is considered to be the first integrated center of its kind in the Arab World. It works along two parallel lines: the first is in the field of architecture, planning and structural consultation services in Egypt and Arab countries. The second is in the field of training, research, publications and specialized studies. The main objective of CPAS is the revival of deep-rooted cultural values in contemporary Arab architecture, in addition to the polarization and application of advanced technology and its utilization in projects of urban development.

CPAS employs a distinguished staff of highly qualified Arab specialists and consultants who have worldwide experience. It occupies a detached six-floor building at Heliopolis district ( Cairo ) which provides enough space and facilities for working, teaching, telecommunications, and publication.

CPAS is a limited partnership, founded by both Dr. Abdelbaki Ibrahim and Dr. Hazem Ibrahim along with their partners. It is run by a Board of Directors elected from its staff. This profile outlines in brief the objectives of CPAS, its formation, its administrative structure and the professional expertise it provides.


CPAS has occupied a distinguished position in the field of engineering and scientific consultancy work inside and outside Egypt . It achieved many comprehensive projects for Egyptian, Arab and other associations and organizations within the Arab world, issued many planning and architectural books as well as a monthly Arabic magazine "Alam-Al-Benaa" (World of Construction). It organizes many training courses inside Egypt and abroad, in addition to participation in local and international conferences and architectural events. Also, it holds agreements with international offices and firms towards local and international planning, architectural projects and competitions.


CPAS mission has spread internationally and its consultancy activities have expanded to cover many different aspects such as the planning of new settlements, design of universities, touristic villages, hotels, residential and administrative buildings, cultural, recreational, athletic, and commercial centers, taking into consideration the important feature of preservation of the local character and culture in contemporary architecture .

CPAS is registered at the World Bank, the International Labor Organization (ILO), United Nations Center For Human Settlement (HABITAT), Kuwaiti Fund for Arab Economical Development, and the concerned ministries in Egypt and the Arab World.

By the mid of 1993, CPAS began a futuristic vision program by developing its internal organizational structure to serve the requirements of the major projects that have been assigned to it as one of the elaborate integrated consultative firms. The center comprises the following units:



Urban Planning.
Architectural.
Structural Engineering.
Sanitary Engineering.
Electromechanical Engineering.
Execution Supervision.
Computer.
Training and Research Studies.
Publication.
Pre-investment Studies Group.
Environmental Studies Group.
Assessment of companies and projects assets group.

Each of the above units is headed by an expert consultant or university professor assisted by a group of well trained and experienced architects and engineers. Each unit is an independent unit that operates within the financial and administrative frame of CPAS.

CPAS extends the field of its activities to cover projects in public utilities, networks for water and sanitary drainage, roads, steel and concrete structures, survey works, pre-investment feasibility studies, in addition to widening the range of training courses to cover these new fields. These activities can be found in the monthly architectural magazine of " Alam-Al-Benaa " published by CPAS in assistance with the " Society of Revival of Planning and Architectural Heritage " .

CPAS achieves its objectives through cooperation with experts in the field of architecture, planning, economics, social studies, administration and engineering. Among those experts are university professors and renowned architects who have worked in the United Nations in the Arab world and other countries.

On the other hand, CPAS has developed a group of experts in the field of development, planning and economical studies to help investors to direct their investments towards the best and most important projects. This is done by taking into consideration the close collaboration between their work and the research studies done by the environmental experts of the group. These studies aim to achieve sustainability and environmental impact assessment of the projects, with the environment as a top priority issue on the agenda.

CPAS is constantly seeking the most advanced scientific and professional levels in the world by promoting the most recent design and drawing programs and computerized equipment in each unit. The administration structure of CPAS has a team of qualified secretarial staff, accounting, follow-up, communications, photocopying and printing, to assist and meet the needs and requirements of the technical units. CPAS is keen on developing its tools and equipment to catch up with the latest production of the market in order to increase the efficiency of CPAS's units and upgrade the level of its designs, drawings and educational courses.


Dr. Abdelbaki Ibrahim

Dr. Abdelbaki Ibrahim, One of the founders of the Center, is one of the well-reputed professionals in Egypt and internationally for his great expertise in the fields of urban planning, architecture and housing. He has worked as a chief expert for United Nations Urban Development Project in the Kingdom of Saudi Arabia and Kuwait . He has also been the Head of Architecture Department in Ain-Shams University and professor of Urban Planning. He has been nominated by Ministry of Housing and Construction in Cairo as a member and is a head of several of its leading technical committees.

Dr. Abdelbaki Ibrahim has been awarded a number of international prizes among . This in addition to his participation in a series of local and international symposiums and conferences - all valuable in this area of work.
In addition to the participation of some of CPAS staff as experts in the UN to set the urban strategy for the cities of the Kingdom of Saudi Arabia , CPAS is instrumental in structuring the economical and social development five-years plans with the annual urban development plans for regions, cities and villages. Also it contributes the basics and rules for plan development, land use, methods of carrying out economical and social surveys, and the presentation of its material and results. It has also supervised the setting of structural and detailed plans for many cities in Kingdom of Saudi Arabia , Kuwait and Yemen .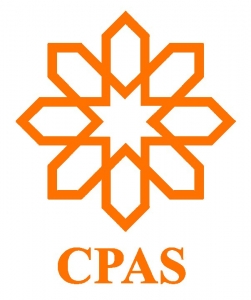 Related Past Events: