Mission Statement
What
ArtTalks Egypt is an educational, advisory and artist-mentoring space in support of Egyptian modern and contemporary art.
Our primary objective is to build a new generation of art collectors and art patrons, essential to the survival and revival of an independent, free arts scene. To achieve that, ArtTalksEgypt runs in-depth eductational seminars covering the fascinating history of Egyptian modern art all the way through to art produced today.
Building on the existing local efforts to strengthen Egypt's leading role within the region, we run few conceptually-challenging exhibitions each year. Our commitment, as we struggle to find answers regarding our genuine national identity, is to protect unequivocally the freedom to create and foster dialogues.
Finally, it is our philosophy to give back and hence we have developed an Art Fund dedicated to the publication of documentation books and to the financing of projects of talented artists and non-commercial independent art spaces in Egypt.
Why:
Back in the 1920's, Al Ahram Institution appealed to the People of Egypt to donate money to complete the unique "Nahdit-Misr" / "The Awakening of Egypt" masterpiece sculpture of Mahmoud Mokhtar. The Government no longer wanted or had the means to do so. In an unprecedented way, money poured in from citizens of all walks of life, culminating in the unveiling Ceremony, attended by by King Fouad in 1928. The 'Awakening of Egypt' - arguably the country's most famed statue, embodies, perhaps more than any other symbol, the national liberation struggle.
From then on and for decades to follow, Egypt bred and led the region artistically. This renaissance however came close to a halt following the 1952 revolution, suffering a significant blow for decades to come. The intellectual mind was nationalized together with the lands and companies. Art primarily became a government mouthpiece, losing its vital freedom, independence and patrons.
The turn of the twenty first century witnessed a mindset change within the artistic community, as we saw private and non-commercial spaces opening up and artists daring to break free from the government's suffocating presence. Today and together with other spaces, ArtTalksEgypt aims to support that search for independence and help re-establish Egypt as an important player within the Middle East. It is only through a free and vibrant arts scene, generously supported by patrons and collectors that a healthy civil society can thrive. We owe it to Egypt.
Who:
Founder Fatenn Mostafa Kanafani is the former board member and CEO of Gianaclis Vineyards for Beverages and member of the executive committee of Al Ahram Beverages Company. Prior to that, Ms. Mostafa was Marketing Director at Procter&Gamble in Vienna, Austria. She has lived in Belgium, France, Turkey, Austria and Egypt, where she currently resides.
Ms. Mostafa attended Art History Classes in Vienna and Middle-Eastern Curatorial Workshops in Egypt, parallel to her main Economics and Management Degrees. She has spent an extensive period of time researching the History of Egyptian Modern Art and is closely involved in the dynamic contemporary art scene. Ms Mostafa is a regular contributor to many prestigious international art magazines.
The Founding of ArtTalksEgypt provides an authoritative platform for collectors, art lovers and artists. Together with her husband, Hakam Kanafani, Group CEO TurkTelekom Istanbul, they have 3 children and are avid Middle-Eastern Art Collectors.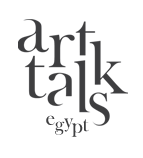 Related Past Events: